Kasey Jones Art Collections
Shop for artwork from Kasey Jones based on themed collections. Each image may be purchased as a canvas print, framed print, metal print, and more! Every purchase comes with a 30-day money-back guarantee.
About Kasey Jones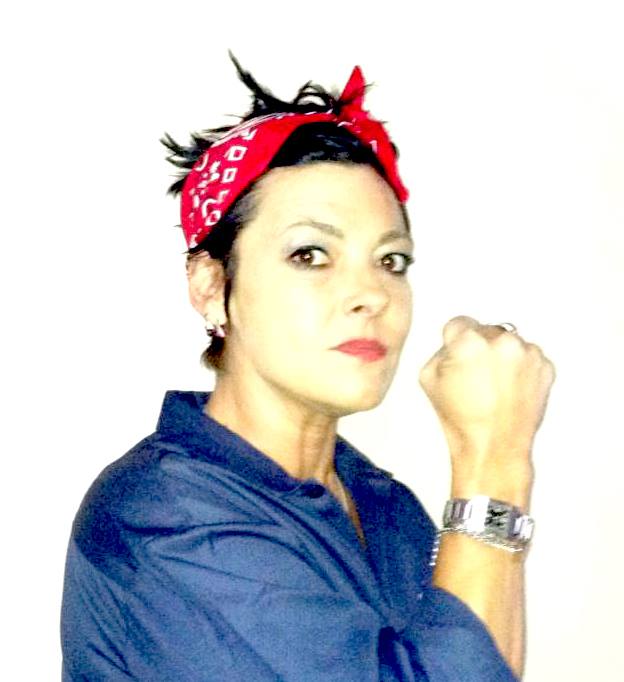 Born in Dallas, TX in 1966 Kasey graduated from Lake Highlands High School where she lettered in five varsity sports. She played for the Sting soccer club from 1978 to 1985, winning four U-19 National Championships, including the Woman's World Soccer Championship in Xian, China in 1984. The first Women's World Cup where she was named MVP most valuable player and World Champion. After high school, moved away from Dallas as fast as possible. College started at Univ. of N. Carolina on a full soccer scholarship, and then moved to do my MFA at PRATT Institute in NYC. Kasey holds a MFA Visual Arts from Pratt Institute in Brooklyn, NY and a BA Department of Dramatic Art from the University of North Carolina at Chapel Hill where she attended on a full woman's athletic scholarship winning two NCAA National titles. Kasey's first encounter with art occurred when, at the age of three, her mother enrolled her in art classes at Southern Methodist University. Later that same year she entered two of the works in the Texas State Art Fair, where she won co-first prize with a ninety-three years old grandmother. When asked why she chose art as a career, she had this to say: "In the obsession of the creative act itself, one is relatively warm and safe. Memory comes, not as a cloudy distraction, but as an enveloping otherness. In the dark, vague hallway to everywhere, we find the source of our pain, the causes of separations and the reasons for reconstruction. It is because of this need to reconnect that I make art." Be drunken with poetry, virtue, Art and wine! On a 3 girl's trip to France, "struck by lightening" and fell in instant love with a Frenchman from Normandy, 6 months later we married ...Finishing graduate school at PRATT, we moved to Dallas and had two boys together and he unfortunately passed away when the children were both almost two and 3 leaving me a widow and single mother, having only 7 years together. I have continued traveling all over the world with my boys every summer. When they were younger and in school. I decided they needed stability, so I continued to live in Dallas. The boys have now graduated from high school and are both attending different colleges now. I currently am an Art and V-COM Visual Communications Adjunct Professor at a 2 Colleges in Dallas, Tx.. I am busy with work, a full time artist-creating mixed media artworks: paintings, darkroom and digital photography, neon, sculptures, instillations, murals, performances, drawings, jewelry, ceramics, and continue exhibiting art works, giving private art, photography and French lessons, conducting workshops and seminars I taught AP studio Art and photography (all mediums/classes- levels) at a public high school for 17 years and coaching school and club soccer teams. I have remarried and my husband and I were the developers of our own two very successful facebook games several years ago. and change our "hats" when we come home from our "real life" careers", My husband turns into the data, coding and algorithms/ his side of the game development and my side of the game development/ inventing the entire narrative, graphics, writing, images and everything else. Plus, if all of that is not possibly enough...? I laugh all day at the absurdity of things.... I absolutely adore our animals and spend most of my time with them, 3 dogs, 2 cats. I do own my own Harley( a '74 Shovel head my husband and I took totally apart and rebuilt. I custom painted it too). I am truly occupied with cleaning the pool, watering and gardening plants, mowing the lawn, hanging doors, tiling the floor, picking up dog poop- doing laundry, making dinner, cleaning the house. I am a voracious multi media artist reader, and writer. Huge Indie, documentary film watcher. I am usually standing on my head, while singing Edith Piaf songs (all in French). Giving every opportunity in my spare time to make sure that I am spending quality time with my family. Having an adjusted and positive attitude while I am doing all this with my eight arms that have morphed onto my body out of pure necessity, while answering 327 times a day, "why we are doing school work in school" to a plethora of 15-18 year olds and young adults in college, who all, obviously know everything all ready..... And look well rested, caring, with polished nails, and not forgetting to smile.....oh, and I am doing all this with Baudelaire, Bukowski, Rimbaud, Bukowski, Sam Shepard , Dostoevsky, Aristotle, Jim Carroll, Brecht, JG.Ballard, and all the other "small people" who entertain my twisted mind. In between my rule of plutocracy and being on the cover of swimsuit issues, I meagerly find time to paint in my studio and print b/w photo's in my darkroom, ALWAYS listening to music. I've tried to invent new flowers, waves, new stars, new flesh, new tongues, but decided to throw it all away, along with any silence, and be a mere , although exotic, worker bee human, person thing. All creatures have a fatality for happiness. Even my pregnant dog! (WHICH, adds another thing to fit in, stay up all night and help our Great Dane have her pups, and if one is a runt, nurse it all night with a bottle, or my own nipple, because I could bring on sympathetic dropping of milk....) I LOVE MY LIFE!!! Really, I do.