Kasey Jones Art Collections
Shop for artwork from Kasey Jones based on themed collections. Each image may be purchased as a canvas print, framed print, metal print, and more! Every purchase comes with a 30-day money-back guarantee.
About Kasey Jones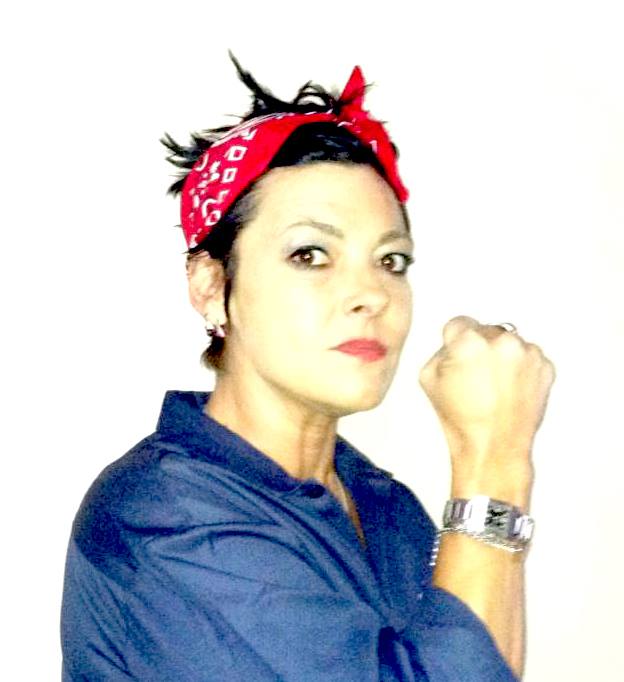 Kasey, a whirlwind of art, soccer, and absurdity, burst onto the scene in Dallas back in '66. Armed with talent and a passion for varsity sports, she conquered Lake Highlands High School, lettering in five sports and even winning championships in the Women's World Soccer Championship in Xian, China. She's got the MVP title and the gold medals to prove it. But Kasey's journey wasn't limited to the sports field. She ventured to the University of North Carolina on a full soccer scholarship before diving headfirst into the world of visual arts at PRATT Institute in NYC. Armed with an MFA and a BA in Dramatic Art, she's a force to be reckoned with on both the canvas and the stage. Kasey's artistic journey began at the tender age of three when her mother enrolled her in art classes. Little did she know that her colorful creations would win her prizes and set her on a path of artistic self-discovery. In her own words, "In the obsession of the creative act itself, one is relatively warm and safe." Life took a whimsical turn when Kasey and her girlfriends found themselves struck by metaphorical lightning on a trip to France. Love blossomed, and she found herself marrying a Frenchman from Normandy. Together, they built a life in Dallas and were blessed with two boys. Tragically, her husband passed away, leaving her to navigate the challenges of single motherhood. Undeterred, she continued to travel the world with her boys and provide them with stability. As an adjunct professor of Art and Visual Communications at two colleges in Dallas, Kasey keeps herself busy. She's a full-time artist with a knack for mixed media creations, from paintings and photography to neon, sculptures, installations, and even jewelry and ceramics. Her works grace exhibitions worldwide, and she also offers private art, photography, and French lessons, spreading her knowledge and passion for creativity. But that's not all! Kasey is a seasoned teacher, having spent 17 years teaching AP studio Art and photography while coaching soccer teams. She's even dipped her toes into the world of game development, creating successful Facebook games with her husband. Their combined talents in coding, algorithms, and creativity have led to a gaming triumph. In her spare time (if there's any left), Kasey finds joy in laughter, animal companionship (3 dogs, 2 cats), and channeling her inner rebel with a custom-painted '74 Shovel head Harley. She's a jack-of-all-trades, from gardening and home improvement to writing and indulging in indie and documentary films. Her life is a whirlwind, balancing family, work, and an insatiable thirst for creative expression. With her eight arms (purely metaphorical, of course), she tackles daily challenges with a smile, all while standing on her head and singing Edith Piaf songs in French. She embraces the madness, the books that tickle her twisted mind, and the pursuit of happiness in even the most unexpected places. Kasey's life is an extraordinary adventure, a testament to resilience, and a celebration of the beauty that can be found in chaos. Through it all, she loves her life and cherishes every moment.